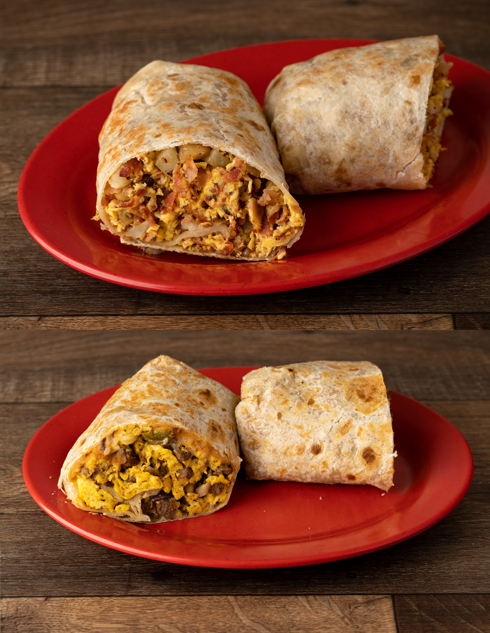 "If you care about breakfast burritos, you should read this review.
I take my breakfast burritos seriously. Some often say too seriously. Ignore those people like I do. Cafe Rosalena has the best off-the-menu breakfast burritos for at LEAST 50 miles. I'm talking perfectly rolled, delicious tortilla'd, fluffy egged, veggie-friendly masterpieces of breakfast cuisine.
I have only had them twice out of a fear that if the first delicious wrapped burrito was a fluke, then I might never again taste the glory of my first bite. My fears were unfounded. The second burrito might have even been better.
Their various colored sauces are excellent. I'm partial to the creamy orange, but the salsa red is nothing to scoff at.
Their staff know how to handle the traffic, their drinks are fresh and delish, and all in all I can't make up a way for the location or fare to improve, even if I tried.
Do yourself a favor and get ten of these for all the people you love".